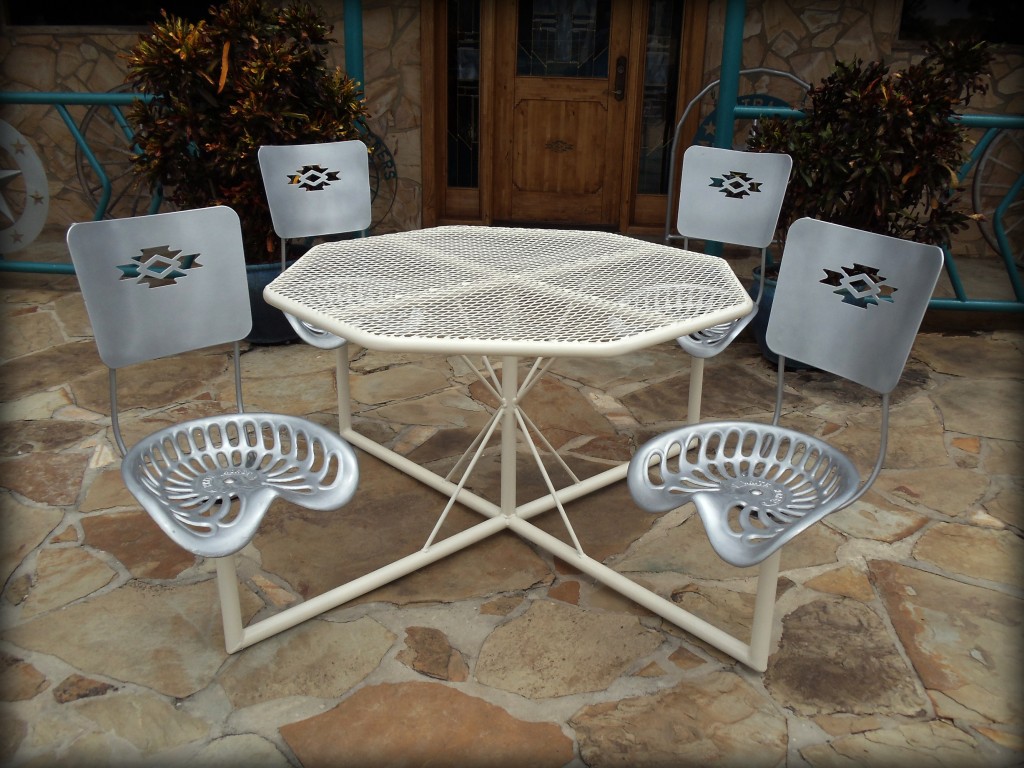 • Standard 31" ht.
$2625
• Choose from solid or grill tabletop.
• All table seats are tractor seats that swivel.
• Also available in authentic antique tractor seats.
• Many seat-back designs available.
• Simple custom logo $25/seat.
• Double-sided logo $60/seat.

Wide Variety of Powder-Coating Finishes Available here.